Bill is the founder of Jacksonville Title & Trust, LLC.
Having closed real estate transactions at various title companies across Florida from a real estate and mortgage perspective, Bill founded Jacksonville Title & Trust in 2003 to better serve the needs of clients.
In addition to being a licensed title insurance agent in Florida, Bill is also a leader in the area of mortgage lending, real estate, real estate investments, and property management. Bill can offer you over 31 years of firsthand experience in all areas of real estate.
Bill is a graduate from the University of North Florida and the University of South Florida where he obtained a degree in business and was a collegiate tennis player. After collegiate tennis, Bill was a tennis pro for several years and continues to play competitive tennis.
Jacksonville Title and Trust is a proud sponsor of the Serving up a Cure Tennis Tournament held at the Deerwood Country Club which was co-founded by Bill in 2011. Each year the tournament makes significant contributions in the local area towards those afflicted by cancer.  He is also the CoChair for the Mayo Clinic's Gabriel House of Care which helps people afflicted with cancer or going through a transplant.
In addition to being licensed as a title agent, Bill also holds a Florida Real Estate Broker's License, and a Florida Mortgage Brokers' license.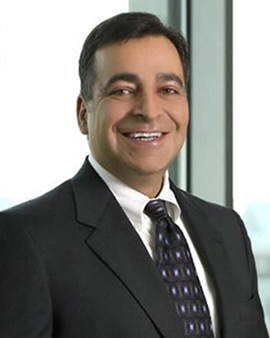 MICHAEL BAJALIA
Title Agent - Attorney
Michael Bajalia focuses his practice primarily in the areas of commercial litigation, including contract disputes, landlord-tenant matters, business disputes, real estate disputes, and construction litigation, business and commercial law, contracts, litigation and appeals. Mr. Bajalia also handles select personal injury and wrongful death matters. Mr. Bajalia has received the highest ranking (AV Preeminent®) by Martindale Hubbell, Super Lawyer magazine has named him as one of the top 5% of business litigation lawyers in Florida, and Florida Trend magazine has named him one of Florida's "Legal Elite" for several consecutive years.
Education and Employment Background
Mr. Bajalia attended Valdosta State University and the University of North Florida, where he obtained his Bachelor of Arts degree, cum laude, in 1988. Mr. Bajalia obtained his Juris Doctorate from the Emory University School of Law in 1991.
Mr. Bajalia began his career as an associate with the law firm of Smith Hulsey & Busey in 1991. In 1998, Mr Bajalia was a founding member of the law firm of Volpe, Bajalia, Wickes, Rogerson & Wachs. In 2013, Mr. Bajalia founded the Bajalia Law Office.